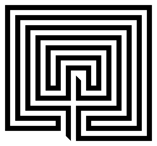 EUROPEAN INVESTMENT BANK | Luxembourg
the bank of the European Union
biggest multilateral financial institution
and provider of climate finance
(senior operational assistant in risk management)
IMMERSIV ELEMENT | Strasbourg
digital art & communication agency
KOPLA BUNZ | Luxembourg
opera, theater, dance company
SARAH BALTZINGER | Luxembourg-Metz
cross-border contemporary dance company
DEUMEURE DRUE | Metz
butoh dance company
GIOVANNI ZAZZERA | Luxembourg
contemporary dance company
MAKING DANCES | Luxembourg
contemporary dance company
LYCÉE FABERT | Metz
high school contractual teacher
INSTITUT DU MONDE ARABE | Paris
diplomatic and cultural center between France, Europe and the Arab World
(secretary of Mr Jack Lang, former Minister of State, Culture, Education)
LUX. ART WEEK | Luxembourg
international contemporary art fair
RADAR | Strasbourg
contemporary art critique review
PLANÉTARIUM | Strasbourg
immersive conference in art/sciences
CEAAC | Strasbourg
european center for contemporary art
AUBETTE 1928 | Strasbourg
immersive arts performances
OMALAYA | McleodGanj
travel agency in Ladakh
ST-ART | Strasbourg
european fair of contemporary art
FRAC Alsace | Sélestat
regional fund of contemporary art
THÉÂTRE DU PEUPLE | Bussang
theater venue
CEAAC | Strasbourg
european center for contemporary art
GrAFiTi | Luxembourg
cross-border theater festival
ARTUS | Strasbourg
richard III n'aura pas lieu
MYOSIS FILMS | Metz
dehors la nuit
OPÉRA-THÉÂTRE | Metz
charly 9
OPÉRA-THÉÂTRE | Metz
l'enlèvement au sérail
ARSENAL-TRINITAIRES | Metz
music & dance venues
Critique & Essayism
(Contemporary Art)
Management of Artistic
& Cultural Projects
European Cultures
(Philosophy)
Philosophy
& Anthropology
UNIVERSITÉ DE LORRAINE | Metz
UNIVERSITÉ DE LORRAINE | Metz
Humanities
& Social Sciences
DE LA TOUR | Metz
top-ranked preparatory degree course to the French Grandes Écoles
CONSERVATOIRE RÉGIONAL | Metz
INCUBATORS, FORUMS, WORKSHOPS, TRAININGS
management of artistic projects
HOUSE OF TRAINING | Luxembourg
œuvre nationale Grande-Duchesse Charlotte
BLIIIDA | Metz
regional incubator for art entrepreneurs
PÉPITE ETENA | Strasbourg
regional center for entrepreneurship
EUROPÄISCHE AKADEMIE | Otzenhausen
french-german seminars
edinburgh international
culture summit
SCOTTISH PARLIAMENT | Edinburgh
brings together Culture Ministers, artists, thinkers and arts leaders from around the world to share ideas, expertise, good practices with a view to inspiring positive change in cultural policy and investment
FESTIVAL ACADEMY | Budapest
european festival association
ACA ALSACE | Sélestat
regional cultural agency
HIERO | Strasbourg
resource center for the music industry
contemporary dance workshop
CDCN PÔLE SUD | Strasbourg
national choreographic center
CAMBRIDGE JUNCTION | Cambridge
theatre, dance, music venue
THÉÂTRE DU PEUPLE | Bussang
historic theatre venue
fluent (C2)
TOEIC = 965/990
read, spoken (B2)
GZ = 226/300
lived abroad in : Cairo, Mcleodganj, Lisbon, Vienna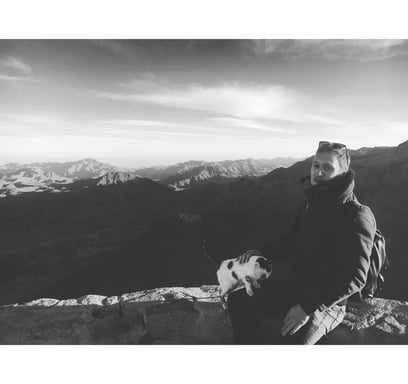 I grew up in the middle of nowhere. But thanks to this very rural upbringing, I came to appreciate the surrounding nature and spent most of my time exploring new horizons.
Specialized in cultural diplomacy and international cooperation, I am working on connecting artists, leaders and thinkers from different parts of the world, to develop new skills, innovative collaborations beyond borders and better understanding of the others.
While most of the things about the creative process will be forgotten, the excellence of my services will be remembered.
I am always open to hearing about new opportunities.